The Firm

Van Dam Architecture and Design was founded by Samuel Van Dam. The firm is based in Thetford Hill, Vermont, twenty minutes north of Hanover, New Hampshire. We specialize in the design of distinctive residential architecture and have designed over 150 new residences throughout New England. Our work is well known for a blend of modern and traditional design, with a strong emphasis on the relationship between building and landscape, innovative use of interior and exterior space, well-crafted detail, and comfort of the occupants. Services offered include architectural design, site planning, and interior design. The firm has developed strong working relationships with consultants in landscape architecture; civil, mechanical, electrical, and structural engineering; lighting design; and the selection of interior furnishings. Mr. Van Dam collaborates with two former partners, Paul Attardo and Stephen Pondelis of the firm Attardo Pondelis Architecture based in Yarmouth, Maine.
Samuel Van Dam, AIA
Samuel Van Dam was born in Philadelphia in 1949, and grew up in metropolitan Boston. He graduated with a B.A. Cum Laude from Harvard College in 1971, concentrating in the history of art and architecture. At Harvard, he studied graphic design with Toshi Katayama, director of The Carpenter Center for Visual Studies, and 17th century Dutch painting with Seymour Slive, chairman of the Department of Art History at the Fogg Museum of Art. Prior to attending graduate school, Mr. Van Dam spent a year at Sasaki Associates, an interdisciplinary design firm in Watertown, Massachusetts, working on site planning and landscape architecture assignments.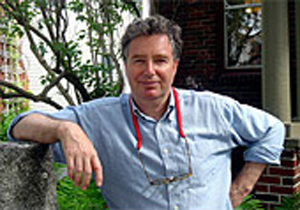 In 1976, he graduated with a Master of Architecture degree from Massachusetts Institute of Technology (M.I.T). His teachers included Donlyn Lyndon, former chairman of the Department of Architecture at M.I.T. and the sculptor Michio Ihara, a fellow at the Center for Advanced Visual Studies. From 1976 to 1980, Mr. Van Dam was a project architect at Terrien Architects in Portland, and thereafter established his own firm which was responsible for a wide variety of commercial, institutional, and residential projects in the greater Portland area throughout the 1980s. From 1988 to 2002, he was co-principal with Richard Renner at Van Dam & Renner Architects. Significant projects completed by the firm include The Environmental Education Center for Maine Audubon in Falmouth; renovation of the 150,000 sf Porteous Mitchell and Braun department store for the Maine College of Art; marine laboratories for the State of Maine, Bowdoin College, and the University of New England; and coastal residences from Cape Cod to Downeast Maine. Several of these projects have been cited for design excellence by the Boston Society of Architects and the Maine Chapter of the American Institute of Architects.
In 1992, Mr. Van Dam became a principal in Van Dam Renner Woodworth with Richard Renner and Bradford Woodworth. The firm was responsible for the historical research and complete design of renovations and exhibits for the Museum at Portland Head Light in Cape Elizabeth, Maine, and received exhibit commissions throughout the United States from the National Park Service. The design for the Museum at Portland Head Light was cited for excellence by The Waterfront Center of Washington, D.C., I.D. Magazine, and Communication Arts Magazine.
In 1998, Mr. Van Dam was guest of the Imported House Industries Organization of Japan, completing a six-city lecture tour on Trends in North American Residential Design. He has served on the board of the Portland Public Library, Greater Portland Landmarks, and the Spannocchia Foundation in Siena, Italy and is a current member of the board of The Cambodian Arts and Scholarship Foundation. He is a member of the American Institute of Architects.

I have found that all ugly things
are made by those who strive to make
something beautiful,
and that all beautiful things
are made by those who strive to make
something useful.

Joseph Albers
Bauhaus designer